Best Target Christmas Decorations Under $20, 2023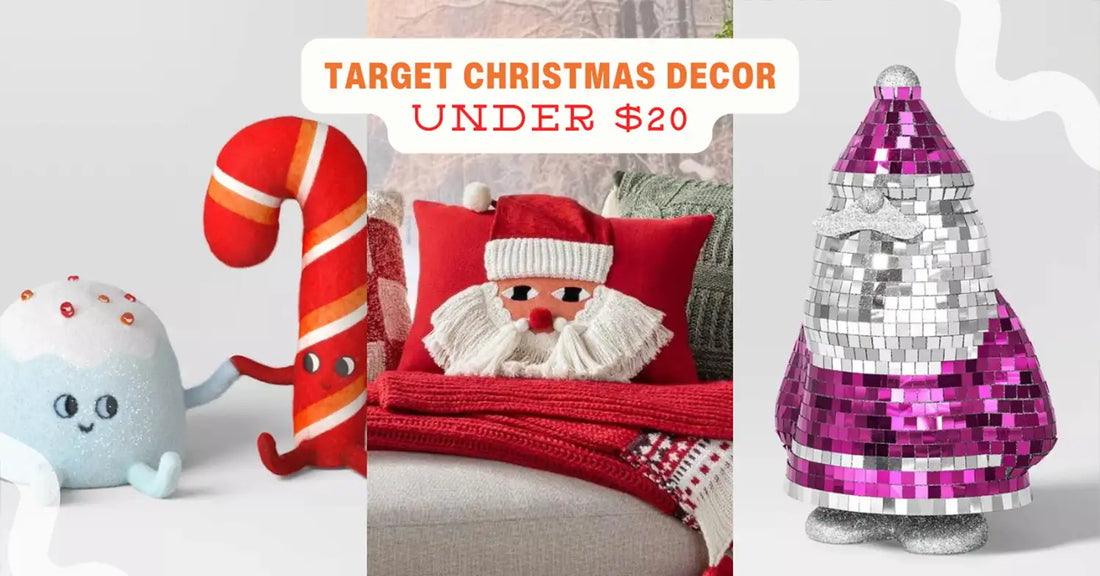 Editor's Note: We independently review everything we recommend. When you buy through our links, we may earn a commission – at no extra cost for you.
As the festive season approaches, decking the halls with boughs of holly—and the latest decorations—becomes a treasured tradition for many. If you're looking to spruce up your space without breaking the bank, Target's 2023 Christmas collection offers a wonderland of holiday cheer that won't cost you more than a crisp $20 bill. In this article, we've curated a list of the best Target Christmas decorations under $20, ensuring your home is merry, bright, and stylishly adorned. From charming ornaments to cozy throw pillows, these finds will add a festive flair to your holiday décor without stretching your wallet.
Add a touch of whimsy to your holiday decorations with this adorable felt gumdrop and candy cane figurine set.
Cozy up your space with this festive Christmas checkerboard pillow, perfect for your holiday decor.
Hang up a piece of festive cheer with this beautifully textured stripe knit Christmas stocking in a classic green and cream colorway.
Stay warm and stylish this winter with this cozy plaid woven throw blanket.
Delight in the winter charm with this 5-piece snow activities Christmas figurine set, perfect for holiday displays.
This charming animated television with gingerbread friends brings retro vibes to your festive decor.
Add a festive touch to your home with this embroidered Santa decorative pillow, perfect for bringing holiday cheer.
Bring cozy charm to your Christmas tree with this adorable knit sweater ornament featuring a classic reindeer design.
Illuminate your holiday decor with this enchanting forest scene, featuring battery-operated lighting for easy placement anywhere in your home.
Zoom into the festive season with this charming holiday scooter adorned with a cheerful wreath.
Get into the holiday groove with this funky Disco Santa figurine, a fun addition to your Christmas decorations.
This 10-inch flocked Christmas tree adds a touch of winter charm to your festive decor, available in a variety of colors.
Enhance your living space with the intricate textures of this mini beaded square throw pillow, a chic addition to any room.
Charming green ceramic tree to add a festive touch to your Christmas decorations.
As we wrap up our festive journey through Target's Christmas treasures, it's clear that you don't need to spend a fortune to create a holiday haven in your home. The decorations we've explored prove that affordability doesn't compromise style or joy. Each item under $20 brings its own unique charm and warmth, ready to fill your space with the magic of the season. So as the yuletide rolls in, remember that a budget-friendly Christmas is just a Target run—or click—away. May your halls be decked with boughs, baubles, and all the merry moments these handpicked decorations are sure to inspire. Happy decorating, and even happier holidays!