Cut Pile vs. Loop Pile Tufting Guns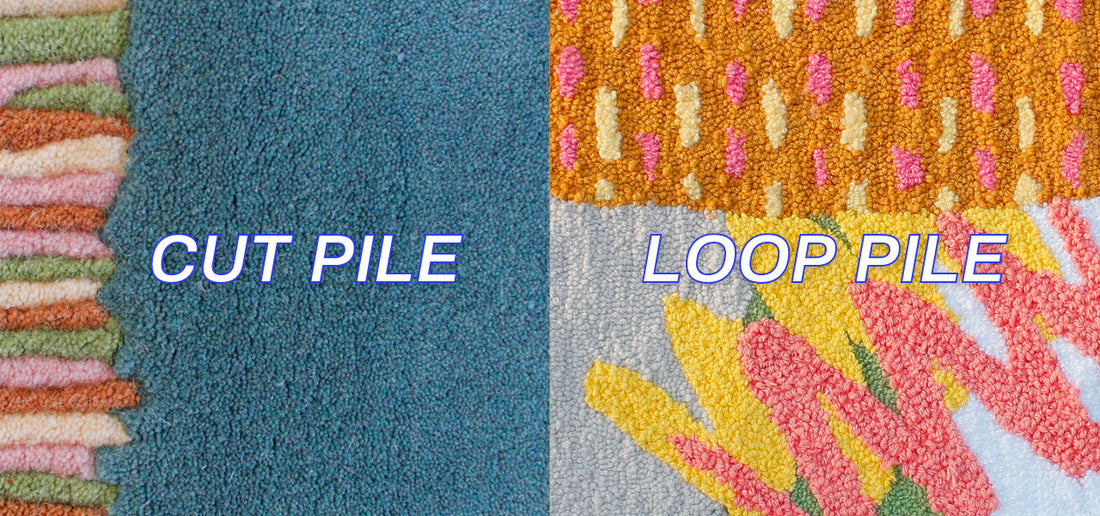 Editor's Note: We independently review everything we recommend. When you buy through our links, we may earn a commission – at no extra cost for you.
Looking to pick up rug tufting but confused about the difference between "cut pile" and "loop pile"? I'm here to help you understand the difference and decide which one might be right for you.
What is the difference between cut pile and loop pile tufting guns?
Tufting guns come in two main styles: cut pile and loop pile.
Cut Pile: Cut pile tufting guns use a series of needles to insert loops of yarn through a backing material, which are then cut to create the pile. This process creates a plush, soft texture in the carpet or rug.


Loop Pile: On the other hand, a loop pile tufting gun works similarly, but instead of cutting the loops of yarn, they are left intact. This creates a looped texture in the carpet or rug. Loop pile tufting is often used to create Berber carpets, which have a distinctive, nubby texture. The result is similar to what a punch needle makes. 
Both cut pile and loop pile tufting guns are used to create a variety of different textures and styles in carpets and rugs. The choice between the two often depends on the desired look and feel of the finished product. Some tufting guns are 2-in-1 cut pile and loop pile.