Quick List of Tools for Rug Tufting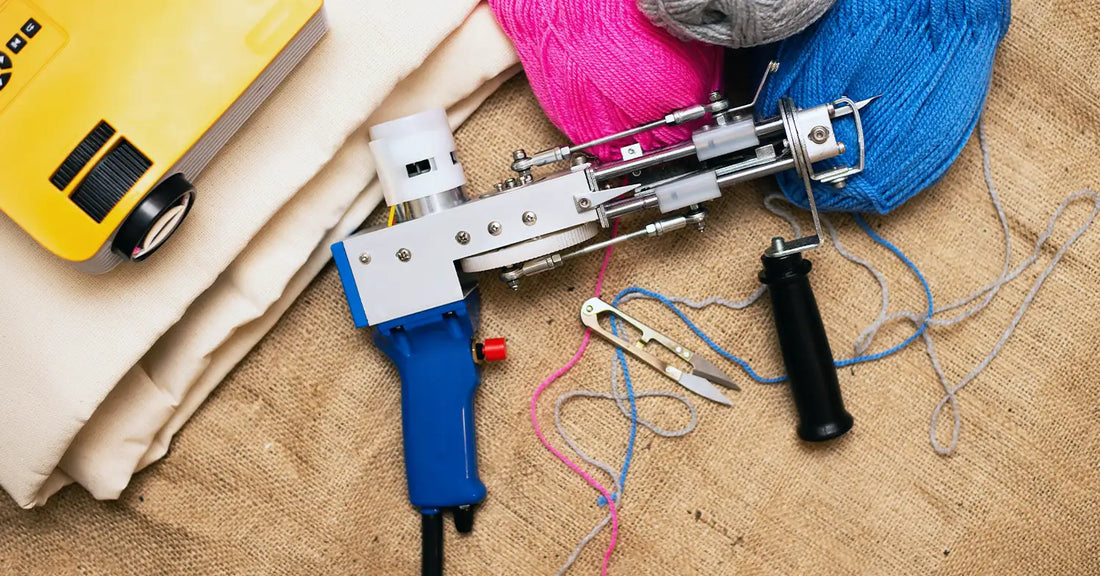 Editor's Note: We independently review everything we recommend. When you buy through our links, we may earn a commission – at no extra cost for you.
Looking to pick up rug tufting but have no idea where to start? We've compiled a list of tools you'll need to start your rug making journey. 

Looking for a more in depth comparison of products? Read our complete list of tufting tools.
Required Tools for Tufting Rugs
These tools are essential for tufting rugs. You will not be able to finish a piece without all of these items.
Nice to Have Tools for Tufting Rugs
These tools improve the quality of your finished piece and allow you to work more efficiently. They are not required to get started with tufting, but are highly recommended for anyone tufting professionally.